Chancellor Angela Merkel is widely expected to win a fourth term in office as Germans go to the polls.
Mrs Merkel has campaigned on her record as chancellor for 12 years, emphasising the country's record-low unemployment, strong economic growth, balanced budget and growing international importance.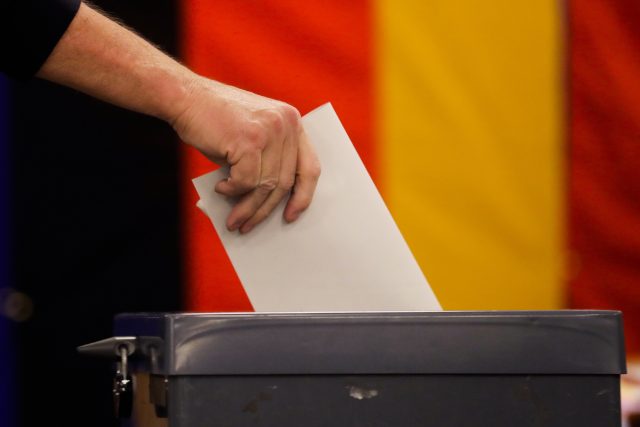 (AP)
That has helped give her conservative bloc a lead in the polls ahead of Sunday's election over the centre-left Social Democrats of challenger Martin Schulz.
The latest polls have Mrs Merkel's bloc at 34 to 37% support, the Social Democrats with 21 to 22% and the far-right Alternative for Germany, or AfD, with 10 to 13% support.